Who couldn't use a breath of springtime? Even though the snow really hasn't start to fall around here yet, I know I'm ready for spring. And this year's Pantone Color of 2017, Greenery #15-0343, a vibrant lemon-lime shade, definitely feels like a springtime shade to me, like the color of brand new baby leaves.
Here's what Pantone has to say about their pick:
It sounds like Greenery is a peacemaker shade, a shade to reconnect us to nature and what Pantone calls "a larger purpose". Hmm.
Although last year's Quartz (pink) and Serenity (blue) pastel shade duo wasn't exactly exciting, they were pretty shades, and I already had a lot of things in those two colors. Greenery is a different story. It's a color that I don't own a lot of in my wardrobe or in my makeup collection. Pantone has a Greenery video on their site, and there were two young women in a video wearing Greenery nail polish or Greenery eye shadow. Greenery is far from a neutral, so it may require some bravery to wear Greenery as a makeup shade. I'm sure I could handle it as a nail polish. In fact, here is butter London's new Pantone 2017 collection shade that's launching on Dec. 29.
Greenery reminds me of salads and guacamole and the inside of a lime. Maybe the edge around the skin of an avocado.
I actually love the shade. I could see wearing accessories or spring/summer tops or dresses in the shade.
The great room in my house is green, though not this shade. However, I have accents in the room in all different shades of green.
I  have some Greenery or near-Greenery pieces already: my Chinese-inspired end tables, embellished silk Indian throw pillows, a lampshade, a couple of lamps, the inside of a candle holder, an accent table.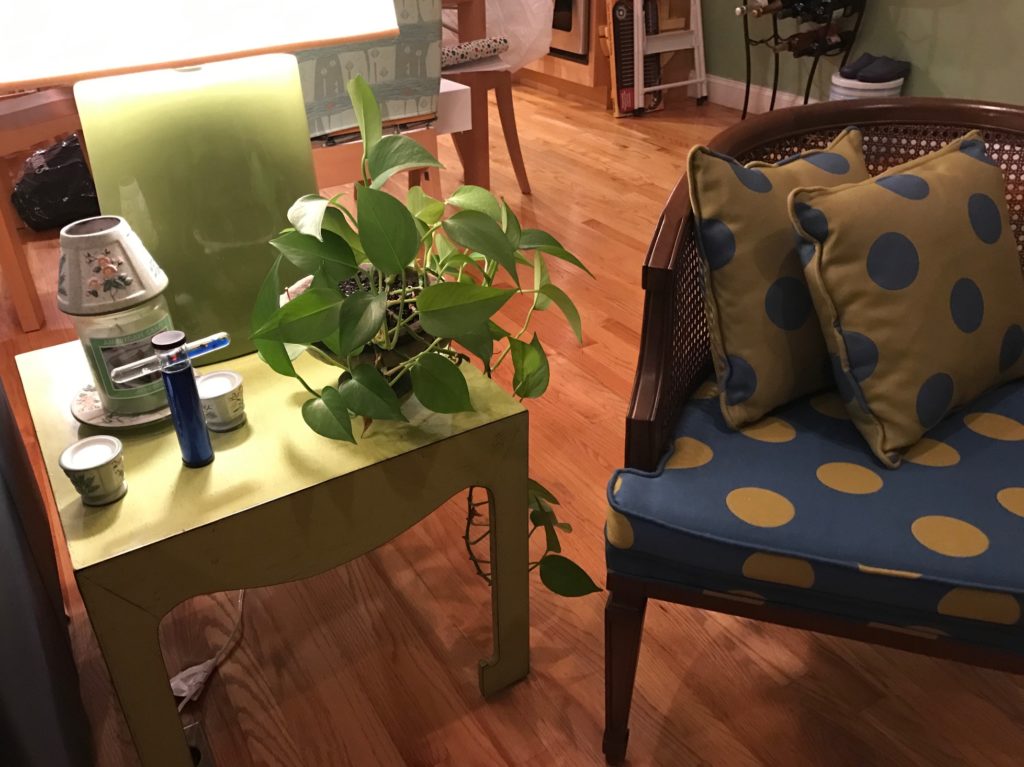 Actually, I have quite a few Greenery pieces!
I love how Pantone gives us different colors or color families that can be used along wth Greenery. Here are some of them.
I like Fathomless the most, and my office has shades from Fathomless. Maybe I could add a little Greenery to the mix.
Sephora always does a collaboration with Pantone for the Color of the Year, but I haven't seen any products from them yet. It'll be interesting to see what they come out with. Pantone, on their website, sells mugs featuring the Color of the Year.
What do you think? Greenery: love it or hate it? I know this one is going to be polarizing. Tell me in the comments what you think, i.e. how would you use it or wear it, if at all?