Yesterday, I went with two friends to the Peabody Essex Museum, a wonderful small art museum in Salem MA to see the Alexander Calder exhibit. I wanted to take some pix to post from the exhibit, but photography was forbidden, boo hoo. The works on display were from the 1930s-70s and included mobiles hanging from the ceiling, stabiles (stable bases either sitting on the floor or table or attached to a wall with moving parts) and maquettes (small mock-ups) for large outdoor sculptures. There were about 25-30 pieces in all.
In the background, modern music (by modern, I mean, Erik Satie's Gymnopedie from the early 20th century, John Cage's and Milton Friedman's atonal music from the mid- and later 20th century) was playing in different areas of the show. Sometimes you could hear one piece playing over another, and that was pretty cool.
Here are a few photos in the public domain (from wikipedia) that are similar to some of the pieces in the exhibit. If you're not familiar with Calder by name, I'm sure you'll recognize the style of the mobiles that pretty much ushered in the idea of having colorful mobiles over babies' cribs in the 1960s and beyond. The exhibit made me want to break out the wire coat hangers and wire cutters and get to work!
Beauty Blogazons Weekly Roundup: October 30-November 6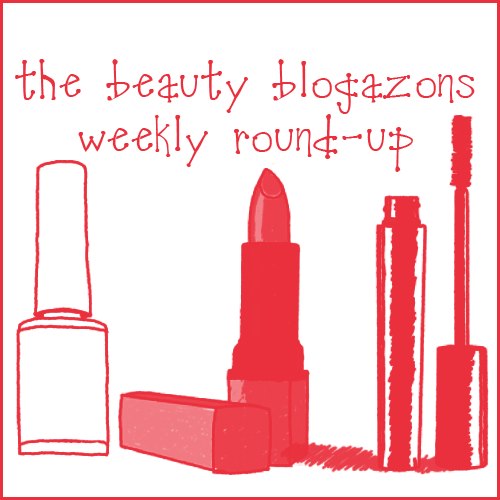 Here are this week's beauty blogposts from Beauty Blogazons. In case you missed it, my post is toward the bottom, a review of two products from City Cosmetics that I've been using for more than 3 months. Get the skinny on them!